St. john's
Baptist

church
"A People Standing on the Word, Beneath the Cross!"
Celebrating 110 years...
growing in gods' grace
ONE

BIG
LOVING

FAMILY
for 110 years!
We are a close-knit BIBLE BELIEVING, BIBLE TEACHING church located in Ewing Township, NJ. It is our prayer that you will see or read something here that will lead you to a personal relationship with JESUS CHRIST. Please feel free to stop by and worship with us!
You can also listen to our Sunday Morning Worship Services, Sundays at 7:05PM on 1300WIMG (Link)
Online church is in effect until further notice!
How AMAZING and FANTASTIC it is when there is an opportunity for us all to come together to share in FELLOWSHIP and PRAISE.
​
​
The St. John's Annual Unity Day climax would have been Sunday, November 8th. We are asking that all members please submit their assessments (or whatever you can give) via online, US Postal Service or by dropping it off to the church.
CLICK ON THE VIDEO TAB ABOVE TO VIEW PREVIOUS
VIDEOS!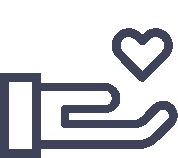 "Whoever is generous to the poor lends to the lord, and he will repay him for his deed."