St. john's
Baptist

church
"A People Standing on the Word, Beneath the Cross!"
We are a close-knit BIBLE BELIEVING, BIBLE TEACHING church located in Ewing Township, NJ. It is our prayer that you will see or read something here that will lead you to a personal relationship with JESUS CHRIST. Please feel free to stop by and worship with us!
You can also listen to our Sunday Morning Worship Services, Sundays at 7:05PM on 1300WIMG (Link)
How AMAZING and FANTASTIC it is when there is an opportunity for us all to come together to share in FELLOWSHIP and PRAISE.
​
We WELCOME you one and all ... with open arms, a smile and fellowship - just as we welcome every morning with a SMILE.
​
May we look upon these SPECIAL EVENTS and welcome every other new day, as yet another special gift from our Lord and Creator.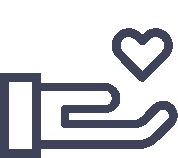 "Whoever is generous to the poor lends to the lord, and he will repay him for his deed."